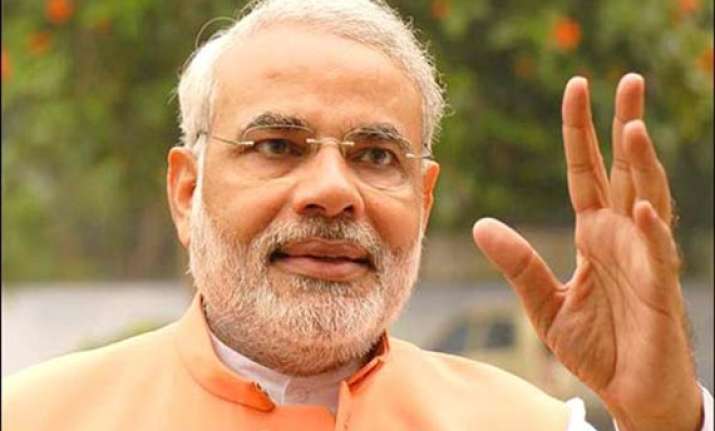 Ahmedabad:  Minutes after the ninth and the final phase of the Lok Sabha elections concluded, BJP's Prime Ministerial candidate Narendra Modi thanked the voters, the Election Commission and "the social media" in a series of tweets this evening.
"India has voted! Congratulations to the people of India on the successful completion of 2014 Lok Sabha elections,"  he said on Twitter at around 6:30pm.
Modi, who was seen taking on the Election Commission in the last phases, praised the poll body this evening: "I congratulate the EC & the entire election & security staff for their continuous efforts during the entire Election," a tweet said.
"The biggest joy of 2014 Elections has been the increased turnout. Braving the scorching heat & the rain people turned out in large numbers," he said, hailing the voters' response.
Taking a dig at Congress, he next tweeted: "Usually ruling Party sets agenda of the election but in this campaign ruling party was neither proactive nor responsive,it remained reactive."