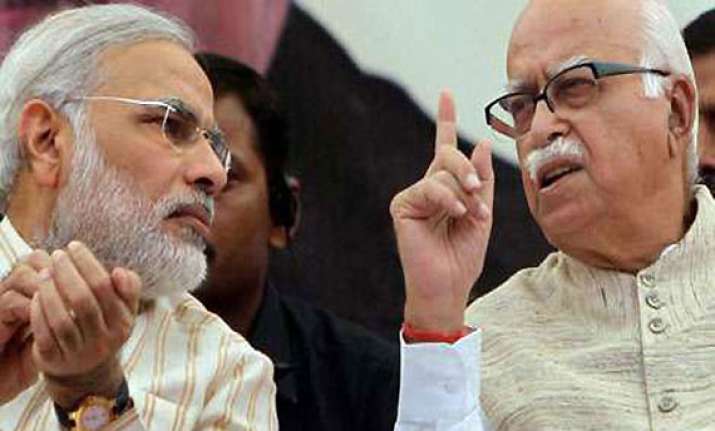 Gandhinagar: Narendra Modi today showered praise on party veteran L K Advani, who is in electoral fray from here, describing him as a "guiding figure" who has built the party with hard work and asked party men to ensure his victory by a huge margin.
"He (Advani) has built the party with his hard work, he has taught four generations of the BJP workers to live and die for the party. Thousands of party workers are blessed to have a guiding figure like him," Modi said addressing party workers shortly before Advani filed his nomination for the Lok Sabha poll from Gandhinagar constituency.
Relations between Modi and Advani had come under strain after the BJP patriarch had initially been miffed over not being allowed by the party to shift from Gandhinagar and contest for Bhopal seat. Advani had also opposed Modi's anointment as the party's PM candidate.
He said he had always been fortunate to receive Advani's guidance in his political journey. "It is our privilege to serve Advani-ji when he is contesting from Gandhinagar. Party workers have to ensure victory of Advani-ji by a huge margin from Gandhinagar," Modi said and later accompanied the patriarch to the election authority for nomination-filing.