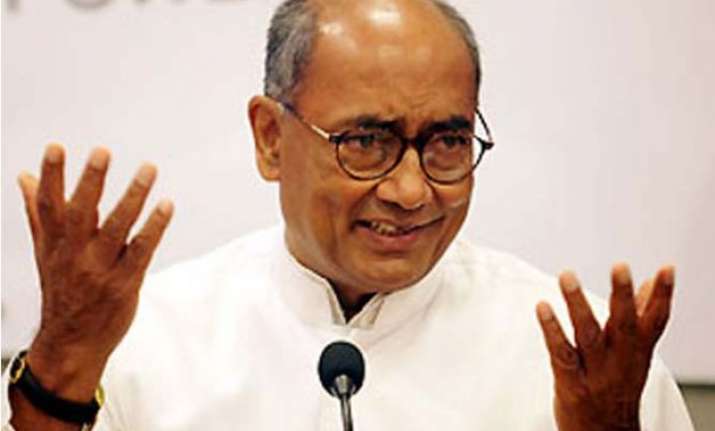 Bhopal: Congress general secretary Digvijaya Singh criticized Prime Minister Modi on Tuesday for addressing the US President by his first name during the joint press conference.
He also called him a "megalomaniac" for wearing a monogrammed pin striped suit with his name — Narendra Damodardas Modi — forming the stripes.
"You should not address the head of a state by his first name," Singh said. "And one head of state cannot address another by his first name. While Modi called him 'Barack', the US president continued to address him as 'Mr Prime Minister'."
Praising President Obama for sharing former Prime Minister Rajiv gandhi's thoughts, he said that Obama's appeal for a world free of nuclear weapons was first advocated by Rajiv Gandhi.
"The US president sees merit in what former Prime Minister Rajiv Gandhi said in the Eighties about a nuclear weapon-free world," he said.
"We are happy that the US president has made a statement just like Rajiv Gandhi had advocated."