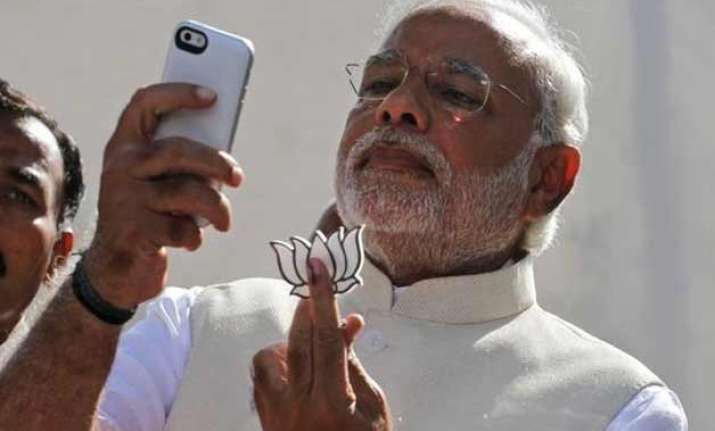 Ahmedabad: Justice G R Udhwani of Gujarat high court on Tuesday recused himself from hearing the petition against Prime Minister Narendra Modi for his alleged poll code violation during the 2014 parliamentary polls.
Modi had clicked a selfie holding BJP's election symbol lotus outside a voting booth.
Justice Udhvani said "not before me" when the matter was mentioned in his court. Interestingly, on September 28th, the same bench had admitted the petition and subsequently withdrew it. With Justice Udhwani's recusal from the case, the acting chief justice will now refer the matter to some other bench.
The petition challenged the magisterial court order which accepted the Ahmedabad crime branch report giving clean chit to Modi.
The petition has been moved by one Nishant Varma seeking criminal action against Modi. The EC had asked the Gujarat government to book Modi and the media persons responsible, under Section 126 of Representation of People Act. Varma, however, felt that the charges were not enough and had moved the court to add more charges in the FIR.