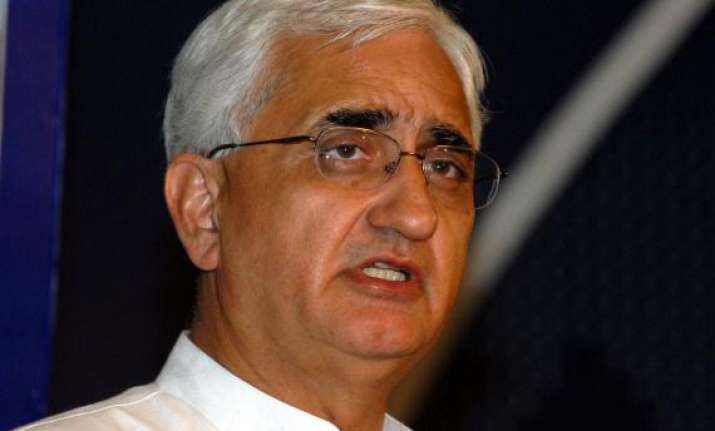 New Delhi, Jun 8: The slugfest between Congress and BJP turned personal when on Friday, in an interview to CNN-IBN, External Affairs Minister Salman Khurshid likened Modi to a monkey and said that he pulls crowds because his rallies are like monkey shows where people gather around to watch the monkey perform.
Khurshid was asked if Modi's growing fan following among the youth is a matter of concern for the UPA, to which Khurshid said: "You have a show of monkeys on the road. People will gather and a lot of people who gather may be young, old, middle-aged but they will come to a spectacle if somebody is selling something curious, people will gather on a road but gathering on a road even applauding and screaming, shouting, enjoying it doesn't mean that when they sit down to seriously think about their future, that's what they will do." 
Khurshid went a step further and said that he is quite enjoying the tussle in BJP over Modi and Advani and that it is almost like watching a soap opera.