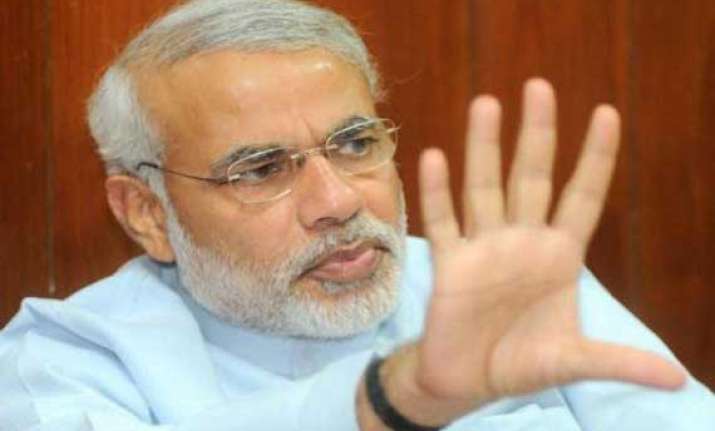 New Delhi: Congress today hit hard at Narendra Modi over his attack on the Election Commission saying the wholescale onslaught, intemperate words were clear signs of losing team attacking the referee.
"The frustration, the desperation and the fear is writ large on the face of BJP and on Modi and that is the reason why you are having desperate extreme tactics," party spokesman Abhishek Singhvi told reporters.
Contending that it was a "continuous, consistent and unbroken chain" from the days of JM Lyngdoh in the Election Commission, he said, this is all done in tandem and in coordination with BJP's prime ministerial candidate's close associate Amit Shah, his "special agent" in Uttar Pradesh.  
Targeting Shah for his alleged categorisation of a whole region as terrorist infected, he said this has been another old style of divisive Modi, of BJP's culture of inflammation, conflagration, confrontation and conflict.  "So, when the players, the team start losing the game they attack the referee. This is the best policy. Of course, all of us are entitled to represent to the EC, even to protest and we all have disagreement with the poll panel," he said.
On BJP leader Arun Jaitley's complaint to EC with regard to elections in UP, Singhvi said it is a different issue that every party is entitled to complain before the EC and ask for investigation.
"But it is very clear how as pre-planned 24 or 48 hours ago, right from West Bengal up to Uttar Pradesh and Bihar, the BJP more specially Modi and his men have launched an all out attack on the Election Commission", he said.