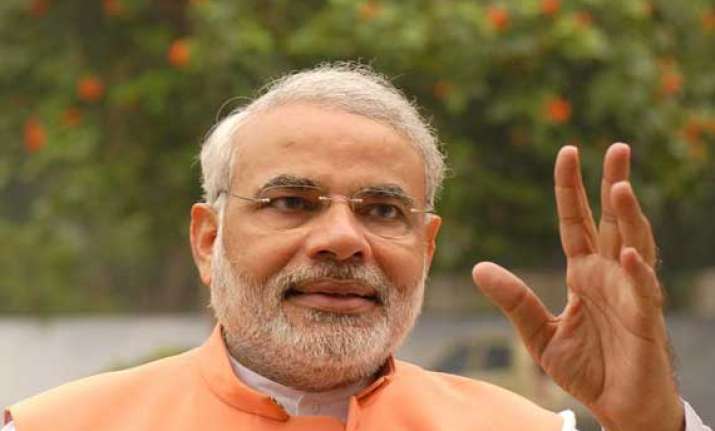 Ahmedabad: Rejecting Congress charges of favouring big business as "another canard", Narendra Modi today said that the incentives given by his government were policy-driven rather than discretion-based.
"I do believe in the importance of Corporate India and how it can help in wealth creation for the nation. I believe that in the last 60 years, the Congress party has indulged in rent seeking behaviour by encouraging red tape," the Gujarat Chief Minister told PTI.
He maintained that he sincerely believed in cutting down on the red tape. "While I have never been in favour of giving concessions to big businesses, I certainly believe in creating the right kind of atmosphere for investments by expediting procedures, reducing bottlenecks and encouraging transparency.
"Even when incentives have to be given to certain sectors, they have to be sector-specific and policy-driven rather than case-specific and discretion-based." Modi was responding to persistent charges by Congress leader Rahul Gandhi who had accused him of favouring industrial houses such as Adanis and Tatas.