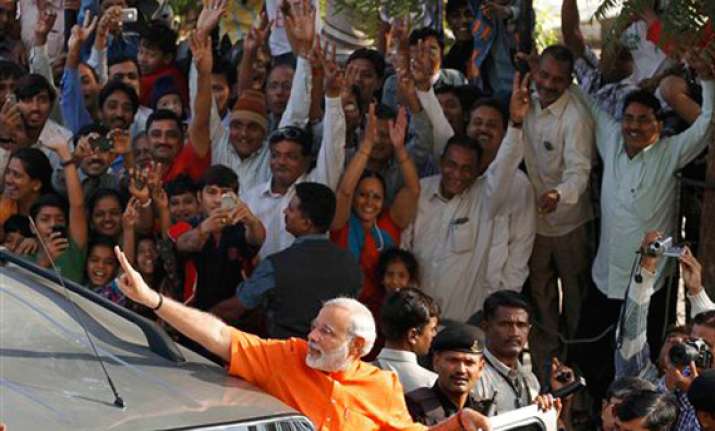 Ahmedabad , Dec 20:  Gujarat chief minister Narendra Modi is planning to hold his swearing-in ceremony on December 25, which coincidentally is Atal Bihari Vajpayee's birthday, media reports said.
Four different locations including Sardar Patel stadium have been shortlisted for holding the swearing-in ceremony.
In his first swearing-in ceremony, Modi had invited all religious gurus and this time too, it wouldn't be different.
Till Wednesday night there was nervousness in the BJP camp after more than 71 per cent voters came out to cast their votes.
Modi consulted all his ministers and district party heads and narrowed his projection between 112 and 118, but the result overtook this. The poor voters plainly didn't buy Congress' 'Ghar nu ghar' (low cost house scheme) and rooted for Modi.
In places like Surat, the voters were openly saying that they were voting Modi not because of his performance, but because they wanted him to see as Prime Minister.