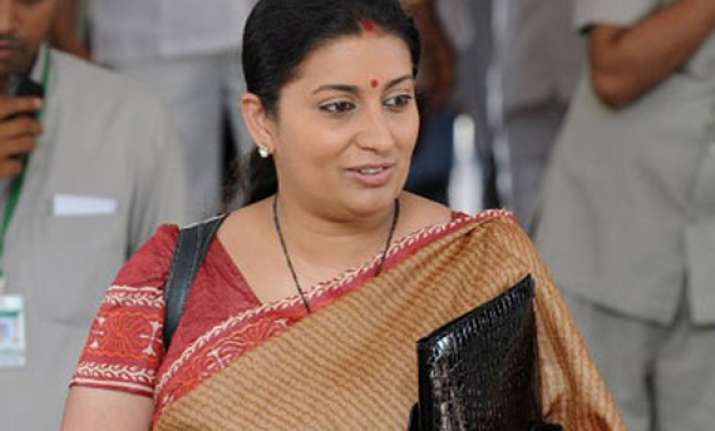 Ahmedabad: Accusing the UPA government of mismanaging the economy, BJP's national vice president Smriti Irani today claimed that Narendra Modi would bring it back on track after the NDA government comes to power at the Centre.  
The economy flourished during the Atal Bihari Vajpayee's government, she told reporters here.  
"In 2004, UPA inherited a legacy of strong economy from NDA government. But, UPA failed to move that forward. In 2004, India's growth rate was 8.6 per cent, which has come down to mere 4 per cent at present.
During Atalji's time, industrial growth was 6.9 per cent, which is close to zero today.
UPA, which is now going out of power, is leaving behind a negative growth," she claimed.