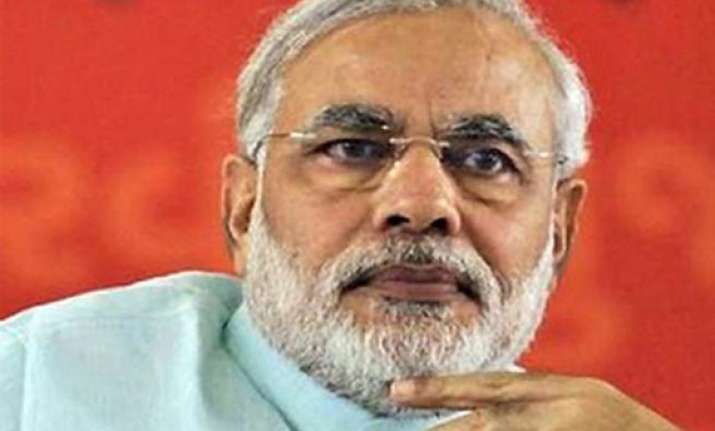 Ahmedabad, Jun 27: Taking potshots at Gujarat Chief Minister Narendra Modi, newly-appointed Congress in-charge of Gujarat Gurudas Kamat yesterday said the country wouldn't accept the leader who wasn't acceptable to his own party.
"How will the people of country accept a leader who has no acceptance among his party workers and top leaders," he said during his first visit here after being given charge of the state.
His role would be to tell party workers, top leaders and people of the country about the bogus claims of development made by the Gujarat chief minister, Kamat said, adding that Modi has divided BJP into two parties.
"The question of BJP keeping its NDA allies together doesn't arise when central leaders of BJP are unable to keep its own leaders satisfied within the party," he said, referring to JD(U)'s decision to end the alliance.
Kamat, accompanied by AICC general secretary Sajjan Kumar, met Gujarat Congress president Arjun Modhwadia, Leader of Opposition in Assembly Shankarsinh Vaghela, his predecessor Shaktisinh Gohil, former GPCC chief Siddharth Patel, former Union minister Tushar Choudhary, MLAs, MPs and district presidents.
At the meeting, a resolution condemning Gujarat Cabinet Minister Babu Bokhiria, convicted in the Rs 54 crore limestone mining case and sentenced to three-year jail by a local court in Porbandar on June 15, was passed. Chaudhary said Congress would approach the Governor and President if Bokhiria didn't resign immediately.
Another resolution, moved by Patan MP Jagdish Thakor, decried the state's decision to acquire fertile land of farmers in the name of industrialisation and distribute it to "well-known industrialists".