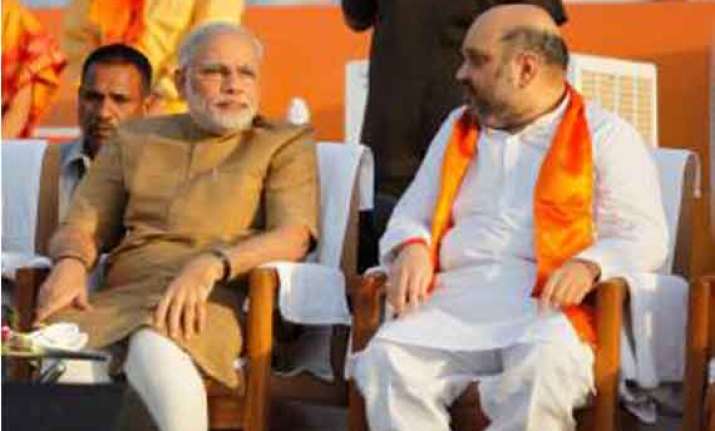 New Delhi: As preparations for government formation gained momentum, Prime Minister-designate Narendra Modi today held talks with BJP leaders here.  
Modi held a meeting with his close aide Amit Shah, party general secretary J P Nadda, former chief minister and Karnataka strongman BS Yedyurappa and Bihar incharge Dharmedra Pradhan.
Political developments in Bihar in the wake of resignation of Chief Minister Nitish Kumar are understood to have also come up for discussion, party sources said.  
BJP is maintaining a wait-and-watch stand in the state, they said, in the backdrop of the JD(U) legislature party meeting today to elect a leader.