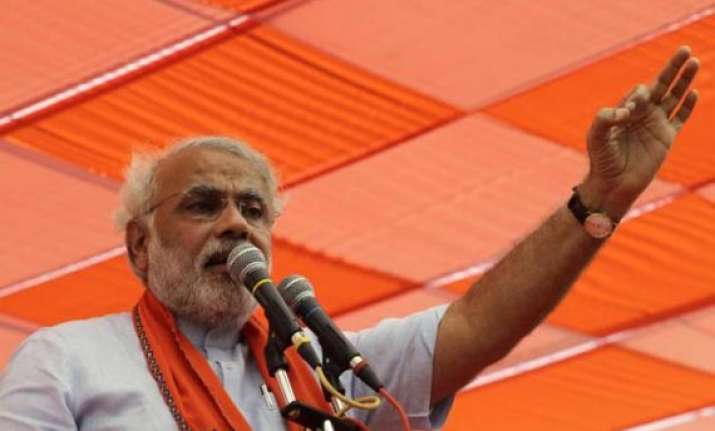 Jamnagar, Dec 7 : Gujarat chief minister Narendra Modi today lashed out at the Centre saying that the decision to allow FDI in multi-brand retail would lead to closure of most of the local retail shops.
Addressing an election meeting here, Modi said "local retail shops will now have to be put Italian locks in place of Aligarh locks, as the foreign big retailers would be coming to India. " 
Modi lashed out at the govt for its inaction after India was suspended from the Olympics. "It is really a shame for India. India has 65 per cent population whose age is below 35 years. India has tremendous scope to do well in sports, but the nation has been thrown out of the Olympics. 
"I don't understand why the govt at the Centre doesn't blink an eye over the shameful treatment meted out to our country", Modi said.