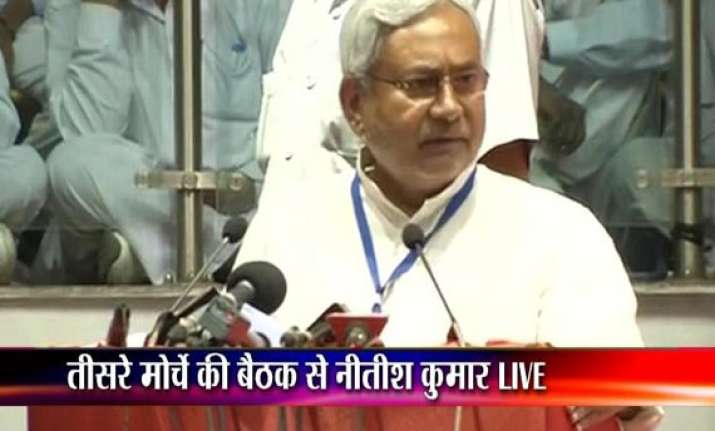 New Delhi:  Firing yet another salvo at the BJP's prime ministerial candidate, Bihar Chief Minister Nitish Kumar today said Narendra Modi was so "obsessed" with his "desperate dream" to become the prime minister that he was erecting replicas of Red Fort at his rallies.
"Some people are dreaming to become Prime Minister and they are dreaming so much so that they are making fake Red Fort at their daises, whether or not they reach the Red Fort," Kumar said at a function organised by the JD(U)to induct Matia Mahal MLA Shoaib Iqbal into the party.
Kumar also ridiculed pre-election surveys, which predicted that JD(U) was losing ground in Bihar following its split with the BJP, saying they lacked logic and were meant to entertain people.