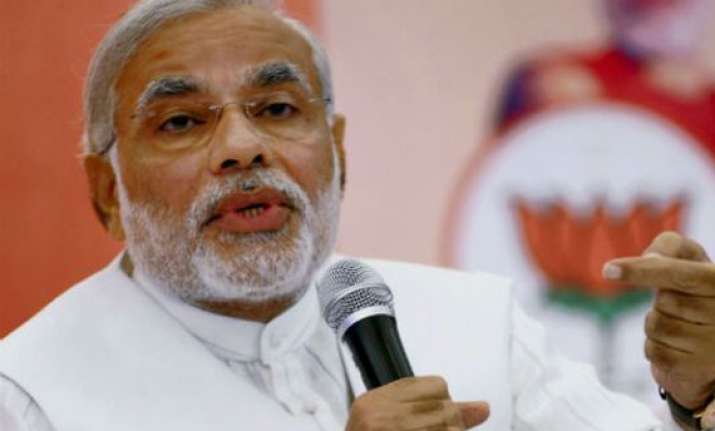 Nagpur: BJP's prime ministerial candidate Narendra Modi will address a public rally in Wardha city on March 20 and hold a 'Chai Pe Charcha' with villagers in Yavatmal where the recent untimely rains and hailstorm have damaged crops.
"Modi will be arriving in Wardha on March 20 to address his first election rally in Vidarbha region where the party has fielded former two-term MLC Ramdas Tadas," state BJP unit president Devendra Phadanvis said.  
Tadas is pitted against Sagar Meghe of Congress. He had once worked with Sagar's father Datta Meghe when both were in NCP. Datta Meghe, the sitting Wardha Congress MP, has opted out of the race in favour of his son.
On the evening of March 20, Modi will visit Dabhadi village in Yavatmal where crops were badly damaged due to untimely rains and hailstorm.