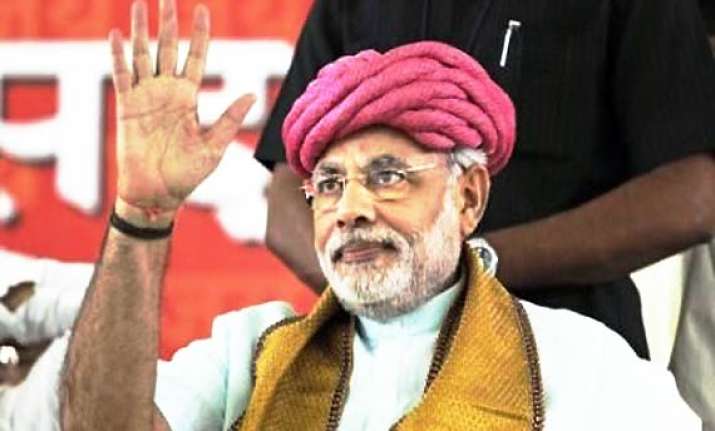 Bodeli (Guj), Nov 18: A 15-member delegation of TBEA, a Chinese company, led by its managing director Leng Yong, took a keen interest in the day-long 'Sadbhavna' fast of Gujarat chief minister Narendra Modi held at tribal- dominated Bodeli town of Vadodara district today.

This was Modi's fifth fast, after he had launched the 'Sadbhavna Mission' in Ahmedabad on September 17, when he held a three-day fast, followed by one-day fasts in Dwarka, Navsari and Patan.

It was for the first time, a foreign delegation attended Modi's 'Sadbhavna' fast.

Following Modi's five-day visit to China earlier this month, Chinese companies have started taking a keen interest in Gujarat for investment.

About Rs 50,000 crore of Chinese investment is expected in the state. TBEA  company will be setting up a Rs 2500 green-energy project in Karjan town of Vadodara district.

Addressing a public meeting at the end of his fast, in which, around 6,000 persons took part, Modi warned a gang of people and agencies trying to defame Gujarat and create obstacles in the development of the state. 

"We have experienced the strength of peace, harmony and brotherhood, which has taken Gujarat to great heights.  This feat, which we have achieved today, needs to be remembered," Modi said.