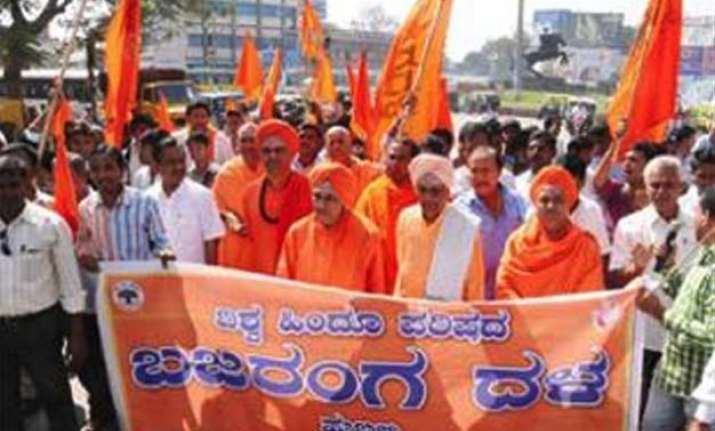 New Delhi: With ministers in the Narendra Modi government facing accusations of impropriety, VHP on Thursday voiced confidence it will emerge unscathed but said those at fault must not go scot free.
VHP also welcomed the Supreme Court's decision to order a CBI probe into the Vyapam scam and said truth will come out and the guilty punished.
"We are pained at developments...We have confidence in these people (the government). They will come out of these challenges...Our product (government) is not bad. We feel they will come out scath-free," VHP joint general secretary Surendra Kumar Jain said.
He said accusations had been made against members of the Atal Bihari Vajpayee government too but "truth prevailed finally".
"In politics such things happen. We are not standing behind anyone who has done a wrong. If any wrong has been done, the guilty should be punished," he said. Jain said allegations had been made against VHP in connection with attacks on churches "but truth came out". He said the government should should continue its good work and not get diverted from its agenda.
Asked if continuance of Shivraj Singh Chouhan as Madhya Pradesh Chief Minister will not influence the CBI probe in the Vyapam scandal, Jain said, "Who the chief minister is not important. He will not be able to influence the probe."