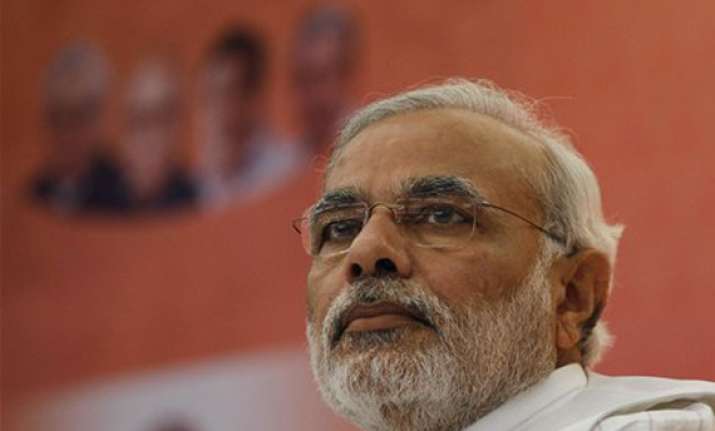 New Delhi, Dec 27: Amid rousing chants of "PM, PM" by his supporters, Gujarat Chief Minister Narendra Modi Thursday thanked the BJP for its support and said the development work done by his government was responsible for its hat-trick win in the assembly polls.
Addressing a felicitation event at the Bharatiya Janata Party (BJP) headquarters here, Modi said: "For 12 years, my government has done work... The people of Gujarat have voted in favour of the good work done by my party in the state."
His supporters kept up a chant of "PM, PM" - voicing their demand that Modi be named the BJP's prime ministerial candidate for the 2014 general elections.
It was a carnival-like atmosphere at the event with supporters dancing to drum beats and bursting firecrackers.
Praising the BJP, Modi said it was possible for an ordinary party worker like him to become a chief minister of a state.
"It was possible for me - a simple worker - to rise to where I'm today," he said.