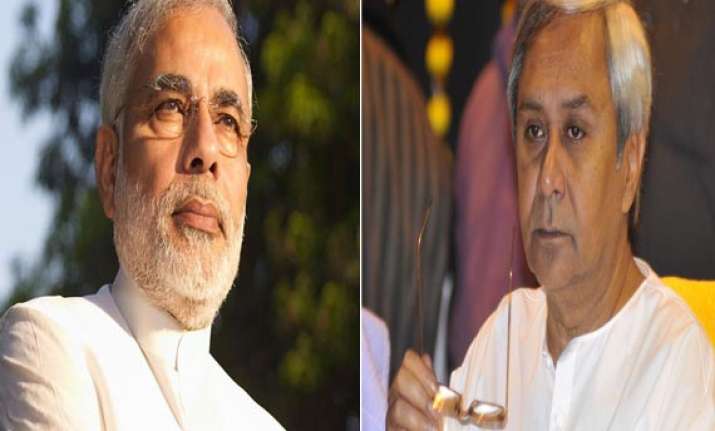 Bhubaneshwar: Referring Odisha Chief Minister Naveen Patnaik as an "advocate" of the Third Front, BJP prime ministerial candidate Narendra Modi today criticised him for his failure to stop the migration of people from the state, including his home district Ganjam.
"Let the advocate of Third Front use a chopper and take a glimpse of the people's mood here. The wind has changed its direction in Odisha," Modi said while flagging off the party's election campaign in the state.
Expressing concern over the poverty and backwardness of Odisha, the Gujarat Chief Minister drew a parallel between him and Naveen Patnaik.
"I have also completed 14 years as the Chief Minister of Gujarat like your Chief Minister in Odisha. In these 14 years, we made Gujarat so strong that people from all over the country, including every district of your state, go there in search of jobs."