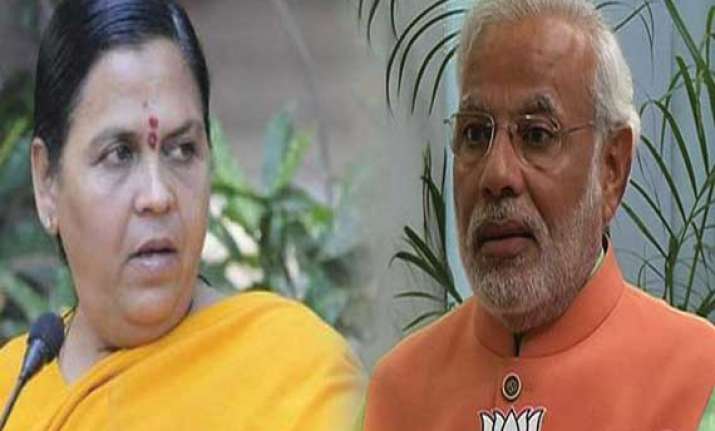 New Delhi: Uma Bharti, who had spearheaded the 'save Ganga' campaign, was today assigned with a specially created ministry for cleaning the holy river along with water resources ministry by Prime Minister Narendra Modi, who had promised to cleanse the river during campaigning in Varanasi.At the time of filing his nomination papers from Varanasi, Modi had said "Mother Ganga has called me." Bharati herself disclosed after the swearing in ceremony that she had been allotted these ministries.
The fiery 'sanayasin' has been agitating for long for quick and effective action to save the Ganga river from pollution and illegal quarrying and had been advocating that the issue should be kept above partisan politics.
In an uncommon gesture, Bharti had even approached Congress President Sonia Gandhi in 2011, when the UPA was at the helm and sought her help on the issue. The gesture was uncommon because on the political turf Bharti has been one of the staunchest critics of the Gandhi family.