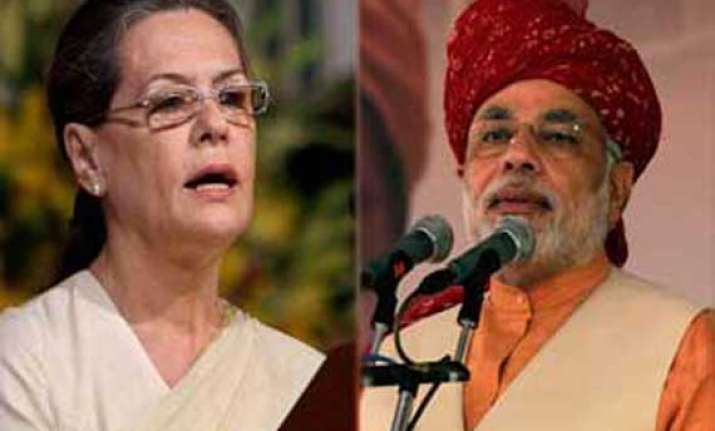 New Delhi: Narendra Modi yesterday took a swipe at Congress president Sonia Gandhi for her recent attacks on him and said she should prepare to "leave with dignity" rather than "abusing" him.
After Sonia's attack on him for invoking a Kargil martyr's slogan of 'Yeh dil maange more' to pitch for 300 seats for NDA, the BJP leader said that being a poor family's son he could only ask for things from people and not "loot" them as Congress had been doing.
"We are proud that we ask and don't loot from people. Those who rob need not ask. You have left nothing for the poor. It is for people like us to ask as we have never looted.
That's why 'ye dil mange more'. Why all this Sonia ji? You should prepare to leave with dignity now.
"Maa-beta (Sonia-Rahul) used to abuse me indirectly.
Nowadays, they have begun taking my name. May be, the talk about be in the country has influenced them. Madam Sonia, I am from a poor family and cannot survive without asking for things from people," he said in a 3D speech.