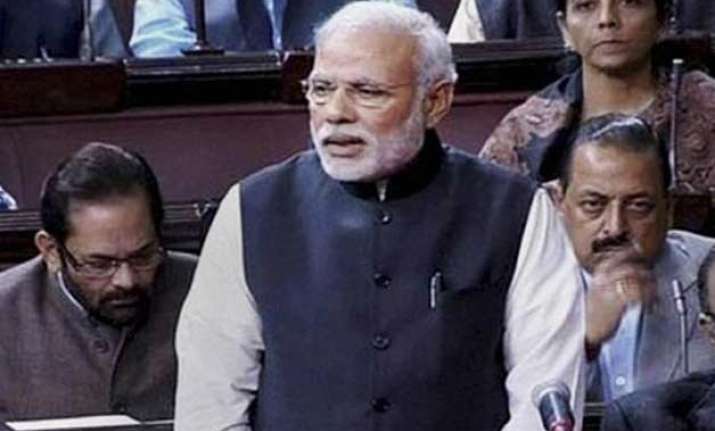 New Delhi: Prime Minister Narendra Modi today gave a fitting reply to opposition's allegation that his government has not done anything in the nine months since it came to power. He said that he has done more in nine months than Congress did in 45 months.
Modi was speaking during the President's address in Rajya Sabha when he answered to the accusations leveled against him by opposition leader Anand Sharma who had said the government is only making promises and not doing anything.
Congress leaders have been saying that the Modi government has no vision and only re-launching the schemes made by the previous UPA government. In his reply, PM said the UPA government did the same thing when it re-launched the schemes of Vajpayee government. He reminded the opposition that his government has not launched any scheme suitable to corporate, contrary to what opposition is saying.
Opposition parties have been accusing the government for working at the behest of corporate. After Modi government's first full year budget on February 28, the opposition said the government is looking after the interests of big business groups and ignoring the problems of poor.
PM presented the report card of the government of the last nine months before Rajya Sabha.
The government also faced a setback today in Rajya Sabha when CPM leader proposed to amend President's speech and include corruption and black money in it. Voting was conducted on the proposal and the government lost by 57 to 117. it was only the fourth time in the history when an amendment to president's address has been made.