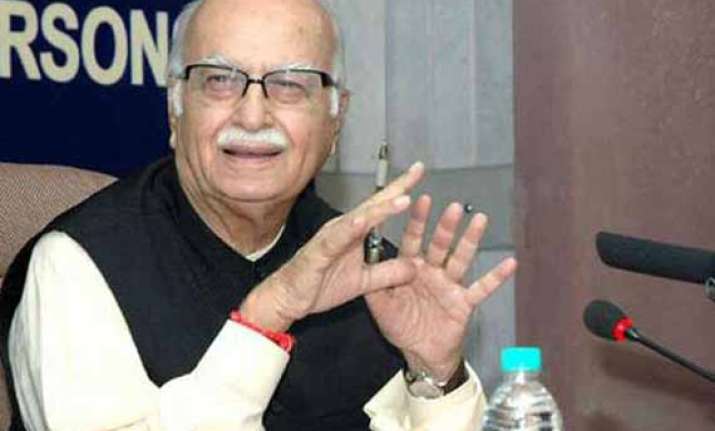 Gandhinagar: Accompanied by Narendra Modi, veteran BJP leader L K Advani today filed his nomination from Gandhinagar Lok Sabha constituency, putting up a show of unity after months of apparent frost in ties between the two.
Modi himself handed over the papers to the Returning Officer of Gandhinagar, a seat Advani was virtually forced to accept over Bhopal which was said to be his first choice.
86-year-old Advani, seeking his seventh term in Lok Sabha, was accompanied by Modi, Revenue Minister Anandiben Patel and his aide Deepak Chopra who suggested that Modi hand over the papers. Modi first urged Advani to give the papers but later relented.
Before the filing of nomination, Modi addressed a public meeting where he exhorted party workers to ensure victory of Advani with a "huge" margin and recalled the "illustrious" political career of the party patriarch.
Advani too praised Modi, calling him an able administrator.