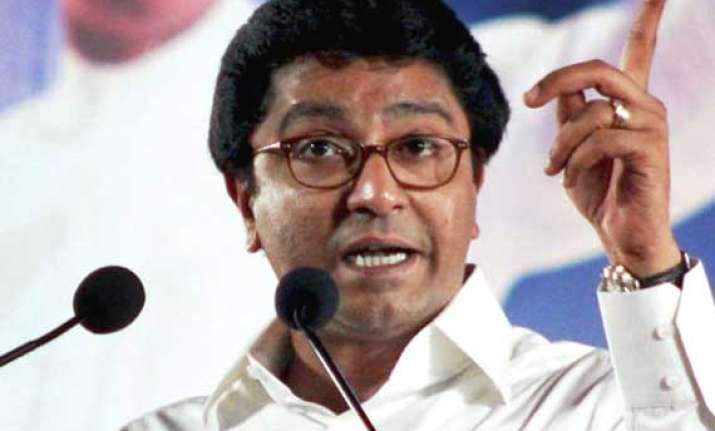 Mumbai: What started as a breakaway from the Thackeray clan and the Shiv Sena eight years ago, Raj Thackeray's Maharashtra Navnirman Sena (MNS) is now eyeing a position where it could make or break the state government.
The ongoing 2014 Lok Sabha and ensuing assembly elections could well be the turning point for the MNS to credibly achieve this aim - and also kill several birds with one stone.
"We are counting on at least two and maximum four seats out of 10 we are contesting in the Lok Sabha elections. The MNS will be a top contender for the Maharashtra assembly elections later this year," a top office-bearer, requesting anonymity, told IANS.
Way back in 2006, as Raj Thackeray left the family in a huff following personal and political differences with his cousin Uddhav Thackeray, now the Shiv Sena president, few took his plans to float a party seriously. Even when he founded the MNS later that year, most parties sniggered, saying it would "add to the crowd" of many wee bit parties in the state.
Acknowledging the late Shiv Sena patriarch Bal Thackeray as its "mentor", MNS took off, obviously attracting many powerful but disgruntled elements from the former party.