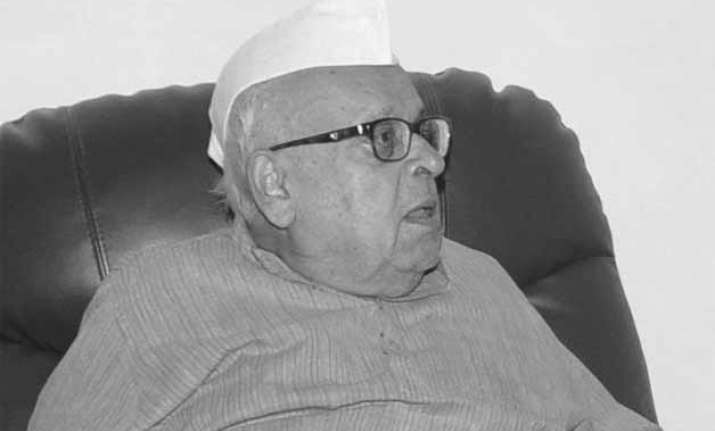 Bhopal: Aziz Qureshi who was recently removed as Governor of Mizoram, has claimed that he received "feelers" to topple the Harish Rawat and Akhilesh Yadav governments of Uttarakhand and Uttar Pradesh respectively when he was serving as the Governor in these states.
Qureshi, who formally rejoined the Congress today, however, declined to reveal the names of those who sent him feelers stating he will do that at the right time.
"I was asked to dislodge Harish Rawat government when I was Uttrakhand Governor (May 2012-December 2014). After that I was asked to remove Akhilesh Yadav government when I was the (Acting) Governor of Uttar Pradesh through feelers," Qureshi told reporters at the state headquarters of the Congress.
Qureshi claimed he was told that if he did so, then he will continue to remain as Governor for the full term and was even offered one more tenure of governorship in lieu of this 'job'.
The former Governor, however, said he preferred to work honestly, adding, "I never discriminated against anyone."
When asked to disclose the names of those who sent him the feelers, the 75-year-old leader said "they were politicians," adding, "I will name them at an appropriate time."
Qureshi claimed that some people were unhappy with him and met him when he gave his assent to a Bill as the UP Governor for setting up a minority university after freedom
fighter Maulana Mohammed Ali Jouhar. It was passed by the assembly and had been pending for nine years.
"I did this after seeking the advice of legal experts including the UP Advocate General. But after my assent, I was accused of being communal by some people," he added.
Qureshi claimed that when he was the UP Governor (from June 17-July 21 2014), the then Union Home Secretary Anil Goswami asked him to put in his papers after his remarks on rape stirred a controversy.
Goswami had noted that my remarks had embarrassed the government.
Qureshi had said that incidents of rapes could not be stopped even if entire police force was deployed for women's safety and only God could check such crimes.
"I told Goswami that he was not the right person to ask me to resign. Rather Prime Minister and Home Minister should talk to me over the issue," he claimed.
Saying that he was removed from the post in an unceremonious manner, Qureshi said "this has never happened in the past, such an act has no place in civilized society."
"It was a one-line order which said I ceased to be the Governor of Mizoram. It came at a time the Supreme Court had already served notices to parties concerned in response to my petition. The apex court had referred my matter to a larger bench of five judges," he said.
Qureshi had moved the apex court against the Centre following reports that efforts were on to remove him from the Governor post earlier.