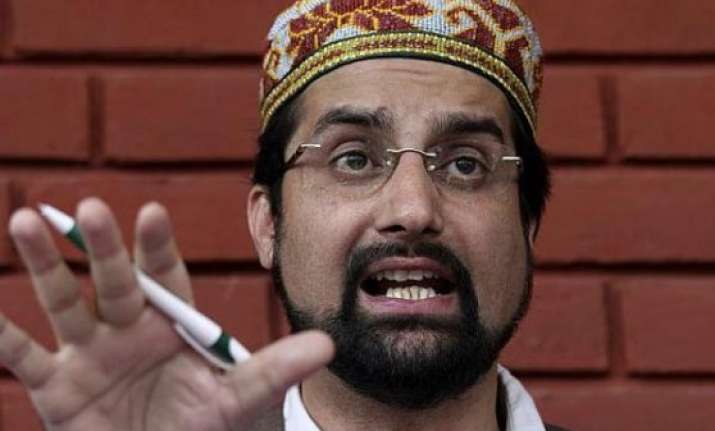 Srinagar: All Parties Hurriyat Conference chief Mirwaiz Umar Farooq has expressed condolence over loss of lives on both side of the Indo-Pakistan border and LoC in Jammu and Kashmir.
In a statement here, Mirwaiz expressed concern over the escalating tension along the border, and appealed to both India and Pakistan to avoid the path of confrontation and resolve all outstanding issues through dialogue.
India and Pakistan have been engaged in heavy exchange of fire along the Line of Control and international border in the Jammu region for the past few days. The death toll on both sides has gone up to 35.
"The border confrontation between India and Pakistan is highly regrettable," Mirwaiz said in a statement.
"During the border confrontation between India and Pakistan, on most of the occasions, it is the hapless civilians of Jammu and Kashmir who lose their precious lives. And during the last so many decades, the biggest price for this confrontation has been paid by the Kashmiri people on both sides of the divide," Mirwaiz said.
Mirwaiz said, "The real cause of tension between the two nuclear countries is Kashmir. Unless this issue is not resolved as per the aspirations of its people, the threat to peace in this region won't minimise."