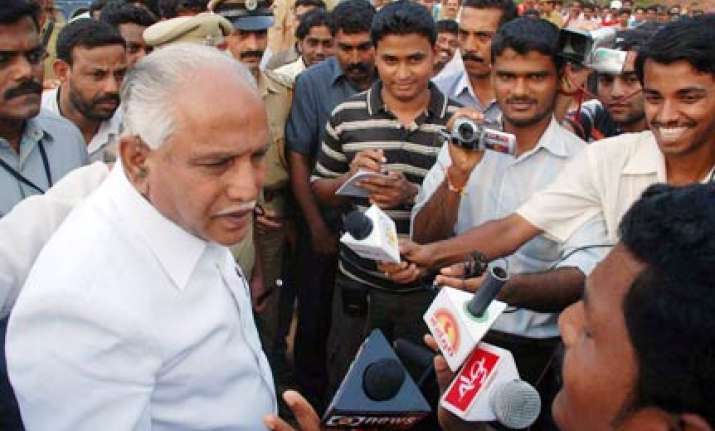 Bangalore, Oct 14: Karnataka Chief Minister B S Yeddyurappa today made no secret that the mining lobby was behind attempts to destabilise his government in tandem with the opposition, but asserted that he would not succumb to any threat.
"The lobby which especially tried to topple my government ....I will not yield to the lobby," he said shortly after his government won the trust vote in the Assembly.
When asked to name the lobby, he refused to say it was "mining" but left no one in doubt that he exactly meant that.
The BJP government had banned export of iron ore earlier this year after it came under attack for alleged large scale illegal mining in the state.
Yeddyurappa said it is well-known that the lobby attempted to destabilise his government with hundreds of crores of rupees and extended cooperation to opposition to topple it.
"These kinds of threats (destabilising his government) came after we took strict programme (to ban export of iron ore). We have done so to preserve the state's (mineral) resources. I am ready to pay any price. There is no question of yielding to any lobby," he said.
The Chief Minister said that in the next few days, he would meet the Prime Minister, Home Minister and Finance Minister and thank them for their "cooperation" and added that he would also seek their continued cooperation for the state's development. PTI