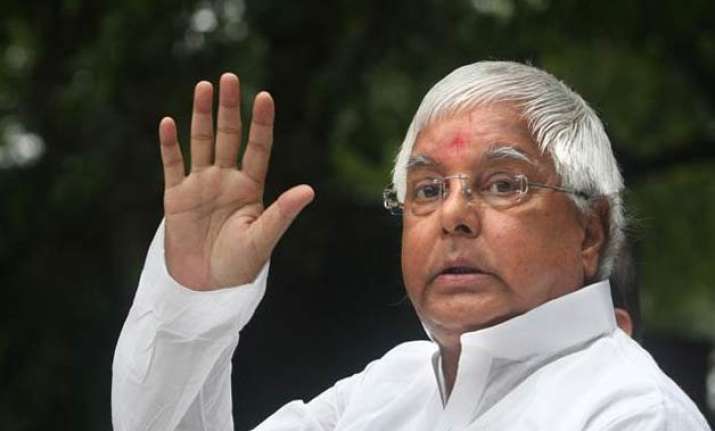 Patna: Putting an end to unending speculation, RJD chief Lalu Prasad on Sunday announced that the merger of the six parties of the erstwhile Janata Parivar would happen soon.
"Vilay hona tai hai (merger is certain)," he said in his initial address at the party's national executive meeting here.
Terming the merger the right way to defeat the "communal" BJP in Bihar and across the country, he said: "There is no chance of the formation of any front or alliance. Merger is the best option. There is no if and but... We will merge."
Lalu Prasad said that after the six parties including his Rashtriya Janata Dal and Bihar's ruling Janata Dal-United, merge, they would defeat the Bharatiya Janata Party in the Bihar assembly polls this year.
He also made it clear that Samajwadi Party chief Mulayam Singh Yadav will be the leader of the merged entity.
Meanwhile, a resolution on merging the RJD with the other parties of the Janata Parivar was passed at the meeting.
"It is a clear message that the RJD stands for merger," said a party leader.
The meeting was attended by party leaders including MPs and legislators and activists from over a dozen states.