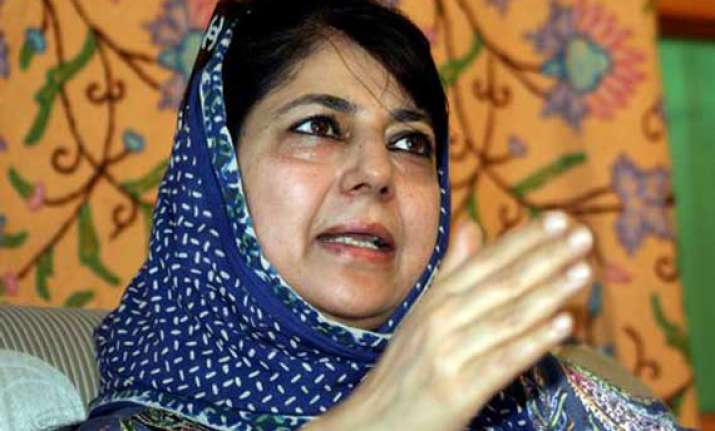 New Delhi: Peoples Democratic Party (PDP) president Mehbooba Mufti today met Union Food and Civil Supplies minister Ram Vilas Paswan here and asked him to help Jammu and Kashmir tide over the shortage of ration.  Mehbooba, an MP from Anantnag, was accompanied by her colleague and lawmaker from Srinagar Tariq Hamid Karra.
"Mehbooba brought to his (Paswan's) notice the acute problems of ration in the state. The MPs told the minister that due to scaling down of ration quota to consumers in Jammu and Kashmir, several families have been pushed to starvation," a PDP spokesman said.
Non-agriculture families in villages and in cities have been hit hard by non-availability of foodgrains in the Public Distribution System, the MPs told Paswan.  Mehbooba pointed out the PDS in the state is unable to cater to even 50 per cent needs of the people, the spokesman said in a statement here.
"The minister (Paswan) informed the PDP leaders that he will seek a report from the state government and initiate action after that," the spokesman said.