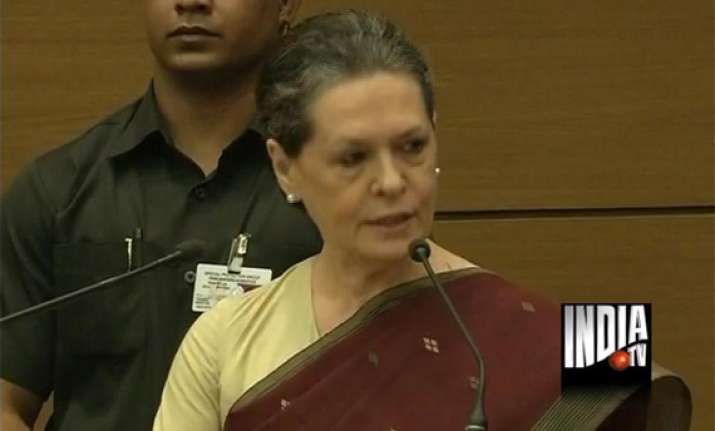 New Delhi: Congress president Sonia Gandhi Saturday said that well-intentioned criticism of the policies of the government by the media was welcome, for the media played an important watchdog function.
The Congress president was speaking at the inauguration of the National Media Centre here.
Sonia Gandhi said there was need to highlight shortcomings in government policies, and the media needed to be "the government's enemy".
"We welcome the watchdog role of the media," Sonia Gandhi said, adding that it had strengthened democracy.