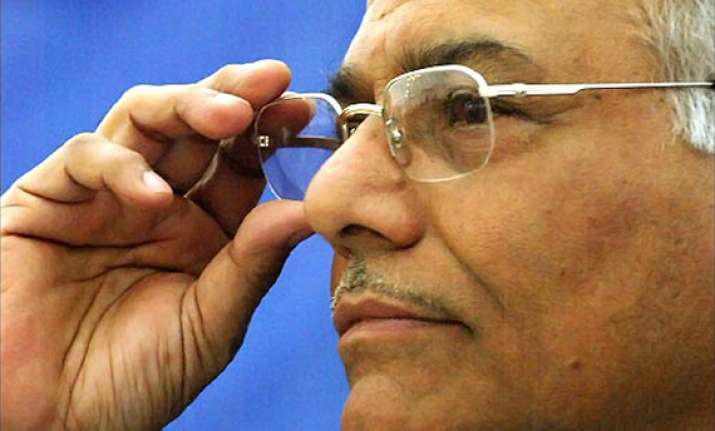 Ranchi, Jun 10: Senior BJP leader Yashwant Sinha on Saturday said it was the media and not the party which has been projecting Gujarat Chief Minister Narendra Modi as its prime ministerial candidate.
"A section of the media had been after Narendra Modi after the riots in Gujarat. Now it is projecting him as prime minister. The BJP has not decided on it (prime ministerial candidate)," Sinha told reporters here.
Pressed for a categorical answer, Sinha said "Don't worry, everything will come before you."
Replying to another query whether Modi was the reason behind Sanjay Joshi quitting BJP, he said the latter had himself decided not to stay in the party 'due to some problems'.
Asked to specify the 'problems', Sinha said "The world knows about the differences between them (Modi and Joshi). And if I say that the two are fast friends, then it would be a lie."
It was democratic parties which face differences of opinions, he said adding "Ours is not a dead party, it is very much alive ... Unlike earlier days in this age of smart media nothing remains confined within closed doors, all conversations come out."
"But there is no cause for any concern," Sinha said and asserted that the party was capable of resolving all internal issues.  "BJP has always come up with right solutions at the right time."