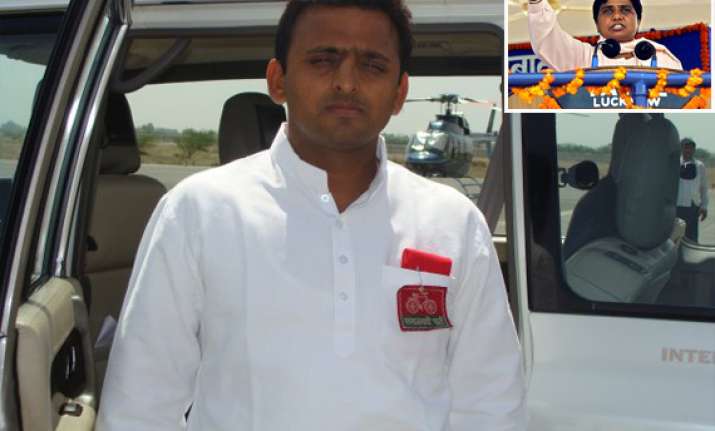 Badaun (UP), Oct 16: Inviting Gandhian Anna Hazare to start an agitation against corruption in Uttar Pradesh, Samajwadi Party state chief Akhilesh Yadav today said he was sure Chief Minister Mayawati would suppress Hazare's agitation by using force.

"Anna Hazare is welcome in Uttar Pradesh to start an agitation against corruption. However, I am sure Mayawati government will not allow him to do so as she is known for suppressing such agitations by lathi-charge," he told reporters here.

About party's ties with the Congress, Yadav said his party's support to the UPA government was aimed at keeping the communal forces at bay.

"Our party does not have any tacit understanding with the Congress," he said.

On Amar Singh's illness, the SP leader said he would meet Singh after the end of his Jan Kranti Yatra.  Taking a dig at the BJP, he said after the arrest of former Karnataka Chief Minister B S Yeddyurappa, the BJP should clarify whether it was with corruption or against it.