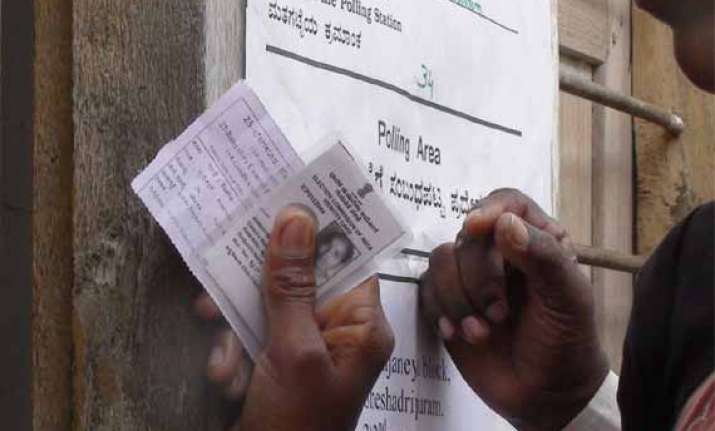 New Delhi: Special camps will be held across the country by the Election Commission March 9 so that voters can check if their names are present in the electoral rolls, Chief Election Commissioner V.S. Sampath said Wednesday.
"The commission has received complaints that some people having EPIC (Elector Photo Identity Card) have in the past been denied the right to vote because their names were not found in the electoral rolls," Sampath said.
The camps will be organised March 9 in all polling stations, where booth officers will have the electoral rolls displayed, with requisite number of application forms.
"We appeal to those who want to confirm their names to avail of this opportunity before the election, so that if any people want to get enrolled can file applications," he said.
The commission also clarified that only those people will be allowed to vote at a polling station who are enrolled in the electoral roll there.