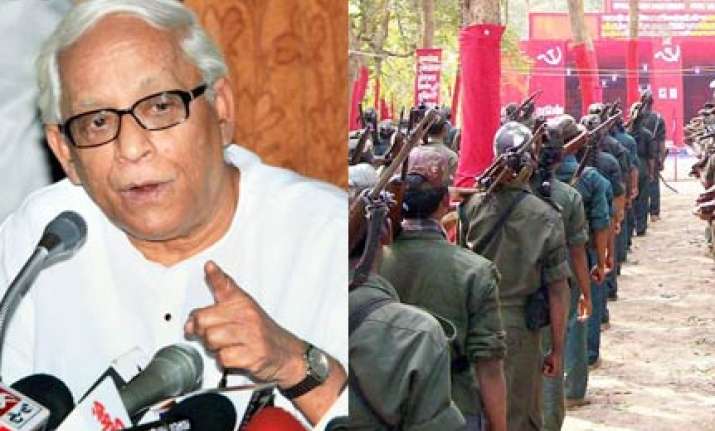 Kolkata, Oct 14: Denouncing Maoists in the strongest possible terms, West Bengal Chief Minister Buddhadeb Bhattacharjee today described them as terrorists who had no connection with the ideology of Mao Zhedong.
"Mao's ideology has no connection with the random killings by the so called Maoists in junglemahal. They are terrorists and there is no doubt about it," the chief minister said at a book release function at the CPI(M) headquarters here.
"They are working in coordination with Trinamool Congress to create chaos and disturb peace in Maoist-hit junglemahal which my government will not tolerate any further," he said.
He accused Trinamool Congress of joining hands with Maoists to kill CPI(M) workers and leaders to increase the party's area of influence in West Midnapore district in its bid to capture power in the state. "Their dreams will never be fulfilled."
Neither the Maoists nor the Trinamool Congress have any place in the state, he said and claimed that the people, tribals and farmers have become alienated from them.
The chief minister said his government would deal with these forces with a firm hand and uproot them.
"The people of junglemahal are now fighting these evil forces and the dream of the Trinamool Congress to hoist their party flag on the killing fields will never come true," he added.
CPI(M) state secretary Biman Bose was present at the function in which a book on Maoism written by former CPI(M) MP Nilotpal Basu was released. PTI