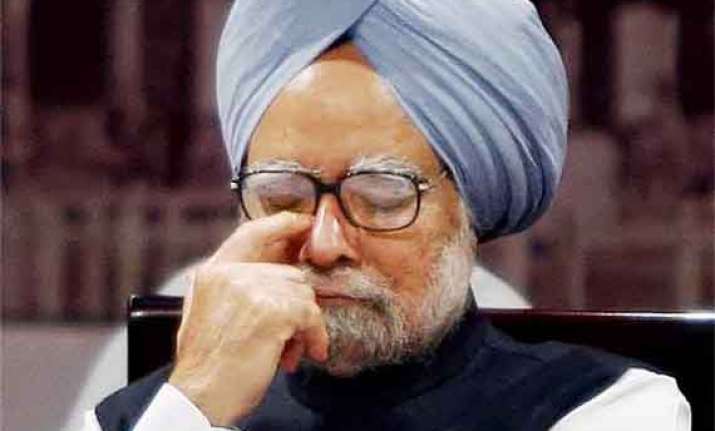 New Delhi: Prime Minister Manmohan Singh was given a standing ovation by his staff at South Block Tuesday during a farewell they hosted for him. It also saw some moist eyes.
Around 110 staff of the Prime Minister's Office (PMO) gathered at South Block to give a farewell to Prime Minister Manmohan Singh, who steps down May 17 after a decade at the helm of the country.
"The staff gave the prime minister a standing ovation," a PMO official told IANS, adding that the staff presented him with a bouquet.
Manmohan Singh told the PMO staff: "I am very thankful to you all for your service. May god bless you."