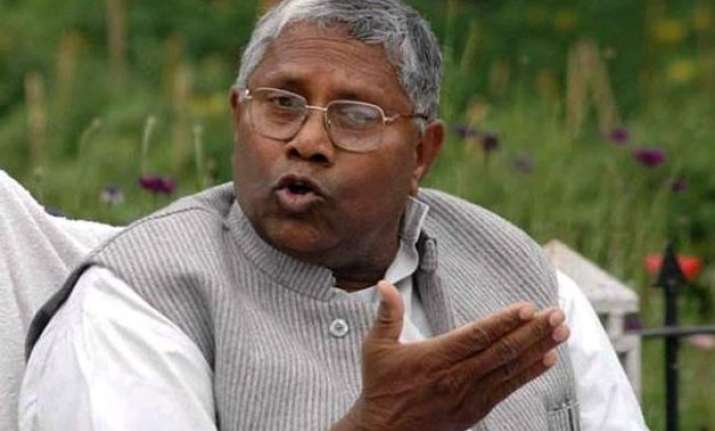 Patna: Bihar Assembly Speaker Uday Narain Choudhary Saturday refuted the allegation regarding his partisan role made by outgoing chief minister Jitan Ram Manjhi.
On Feb 19, Manjhi alleged that the speaker acted in a "partisan" manner in favour of Janata Dal (United).
"The allegation against me was baseless and far from the truth," Choudhary told reporters Saturday, a day after Manjhi resigned.
Manjhi's decision to quit without taking the trust vote came as a surprise after exchanges of barbs and jibes in the past few days.
Choudhary said the attempt was made to defame and target him, adding it was unfortunate and painful.
He said that some leaders have accused him and targeted the glory of the legislature. But decisions of the Bihar Legislative Assembly was legal according to the constitution, said the speaker.
"I thanks Manjhi as he claimed Friday that he has resigned due to me. Now, people will not hear that he will cut hands of doctors," the speaker said.