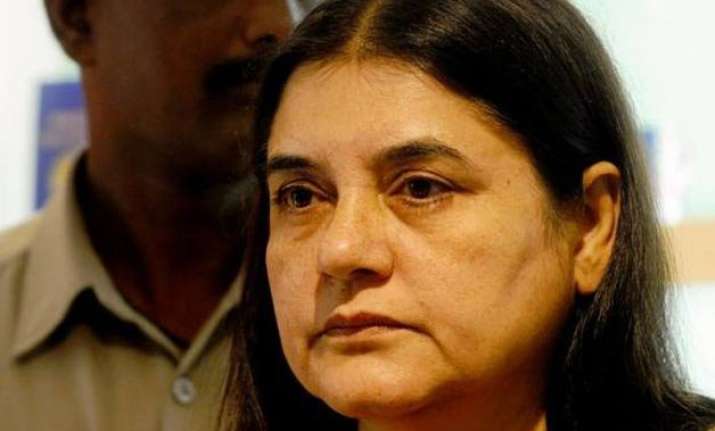 New Delhi: Women and Child Development Minister Maneka Gandhi's proposal to overhaul the National Commission for Women (NCW) drew a blank again.
"The proposal by the ministry to give punitive powers to the commission was sent to the cabinet for approval. However, it came back," Gandhi said on  Monday.
Gandhi had announced plans to revamp the NCW as part of the ministry's one year in office in May.
The ministry also proposed giving the commission powers equal to the National Human Rights Commission.
Earlier, in an interview to IANS, Gandhi said: "Right now, the commission has no powers. It is toothless. The proposal to give teeth to the NCW is an ambitious legislation. If it goes through, the commission will have as much power as the National Human Rights Commission."
Gandhi also proposed to empower the autonomous body by vesting in it the authority to conduct judicial proceedings, including to issue warrants pertaining to investigation.
This was not the first time the ministry faced a roadblock in revamping the autonomous body.
In August last year, Gandhi's efforts to seek amendments to the National Commission of Women Act, 1990, also failed.
The cabinet never looked into it, Gandhi said earlier.