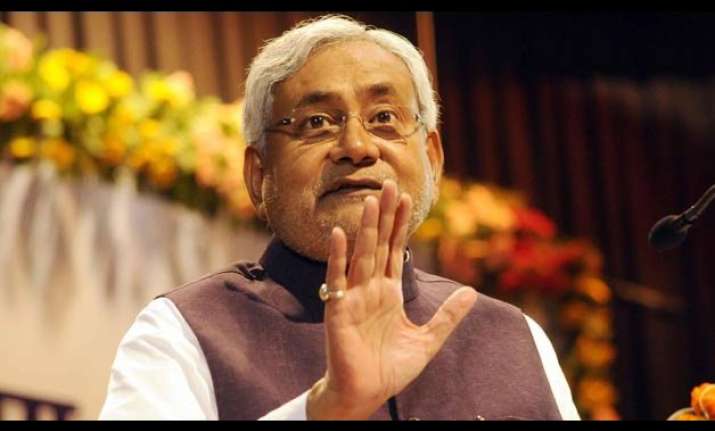 Patna: A man attempted to hurl a slipper at Bihar CM Nitish Kumar during a function at Bakhtiarpur today.
However, Kumar was unharmed as the slipper missed its mark.
The accused,who was in an inebriated state, hurled the slipper when Nitish was speaking on  liqour ban.
The youth was reportedly protesting against the liqour ban in the state.Following which,he was detained by the Police.
Chief Minister Nitish Kumar has urged women not to hesitate in destroying the country liquor manufacturing units after April 1, the day prohibition on country liquor will come into force in Bihar.