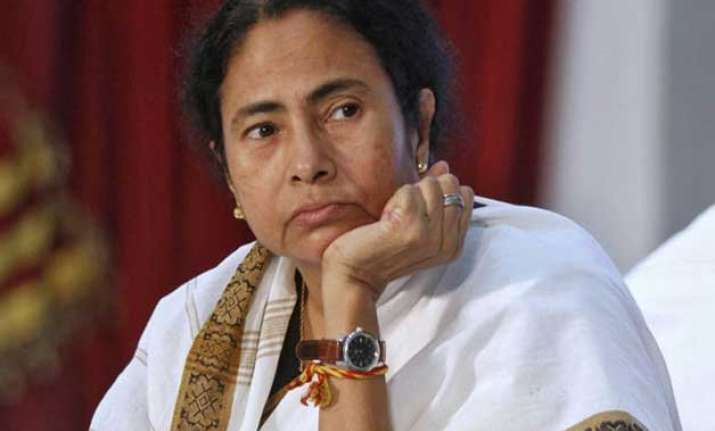 Kolkata: West Bengal Chief Minister Mamata Banerjee will undertake a three-day visit to Dhaka from February 19 to 21 on an invitation by Bangladesh government.
A highly-placed state government source told PTI that she has accepted the invitation which reached her on Saturday.
She is expected to meet Bangladesh President Mohammad Abdul Hamid and Prime Minister Sheikh Hasina.
Her visit assumes significance in the backdrop of her steadfast opposition to the Teesta water-sharing treaty between the two countries and reservation against the Land Boundary Agreement (LBA).
In 2011, the chief minister had backed out at the eleventh hour from the then Prime Minister Manmohan Singh's visit to Bangladesh, opposing the Teesta treaty.
Although her government has not indicated any softening of stand on Teesta, it has of late indicated that it would accept the LBA.
The source said the invitation to visit Bangladesh had come through official channels.
She would attend the programme in connection with 'Bhasha Diwas' which is observed every year in Bangladesh on February 21 to pay tribute to language martyrs, a major event in the cultural calendar of that country.
Recently, Bangladesh Finance Minister A M Abdul Muhith on a visit to Kolkata had hoped that Banerjee would visit their country soon.
Bangladesh President Md Abdul Hamid had recently met the Trinamool supremo during his India visit twice—first during President Pranab Mukherjee's banquet in Delhi and then at a dinner hosted by West Bengal Governor K N Tripathi.
Prior to that, a delegation of Bangladeshi lawmakers had also met Mamata in Kolkata.
This will be her first visit to Bangladesh since she became chief minister of West Bengal in May 2011.
Banerjee, the Trinamool Congress chairperson, had last visited Dhaka in 1998 to attend the golden jubilee celebratation of Awami League when Sheikh Hasina was the Prime Minister.
Top officials of the Bangladesh Deputy High Commission met the chief minister today in connection with the visit.