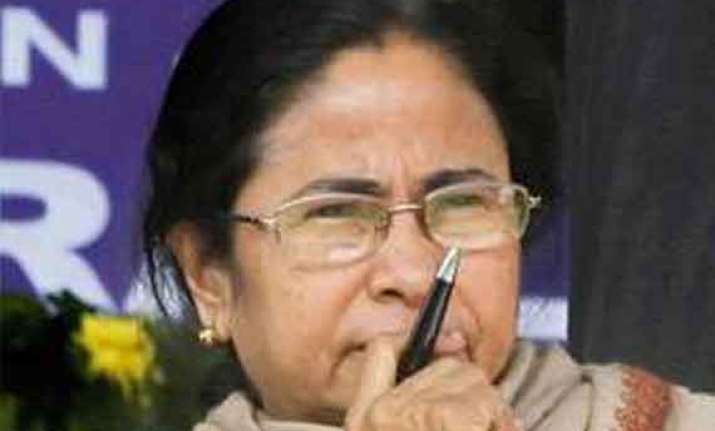 Kolkata, Nov 21: Reshuffling her 18-month-old ministry in West Bengal, Chief Minister Mamata Banerjee on Wednesday inducted eight new faces, mostly from rural Bengal, with an eye on the coming panchayat elections in the state.
Of the eight, six are sitting Trinamool Congress MLAs, while the other two are Krishnendu Narayan Chowdhury and Humayun Kabir who switched over to Trinamool Congress from Congress only yesterday.
The Mamata Banerjee government completed its 18 months in office yesterday.
The reshuffle was aimed at filling up six ministries which became vacant after Congress ministers resigned following their party's pull-out from the Mamata Banerjee ministry on September 22 in a tit-for-tat response to the TMC's decision to walk out of the UPA government at the Centre.
Thirteen ministers, including five existing, took oath at a simple ceremony at Raj Bhavan with Governor M K Narayanan administering them the oath of office and secrecy.
Chief minister Mamata Banerjee, her council of minsters and Assembly speaker Biman Banerjee, were present, among a host of dignitaries at the ceremony.
The ministers of state who were upgraded to cabinet rank were Madan Mitra, Arup Biswas, Subrata Saha, Manjulkrishna Thakur and Chandrima Bhattacharya.
Also Krishnendu Chowdhury and Rajiv Banerjee (new faces) were given the cabinet rank.
Six new ministers of state are Monturam Pakhira, Giasuddin Mollah, Pundarikakshya Saha, Humayun Kabir, Becharam manna and Swapan Debnath.