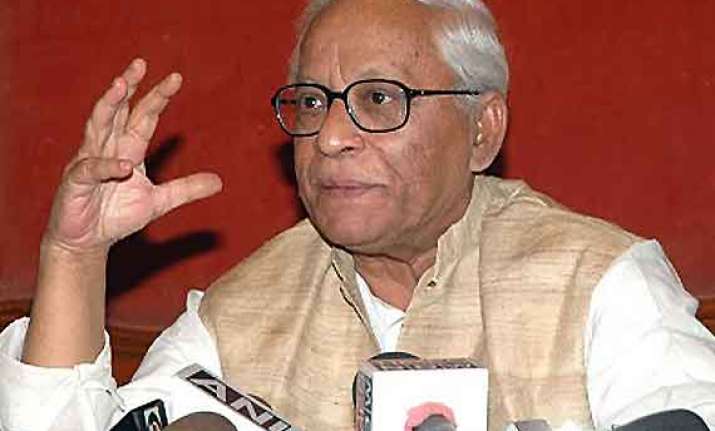 Kolkata, Nov 11: Former West Bengal chief minister Buddhadeb Bhattacharjee Sunday accused the Mamata Banerjee-led government of driving away investors which was jeopardising the economy of the state.
"Her (Mamata) government says it would not give land for industry. Because of its faulty policies the industrial environment in the state has become unproductive and the investors are leaving the state," said Bhattacharjee, a Communist Party of India-Marxist (CPI-M) politburo member.
"First it was Singur and now Haldia, she is making all efforts to drive away industry. No investor wants to come to the state. But the state government says every thing is alright," he said, addressing a Centre of Indian Trade Unions (CITU) rally at Howrah. The CITU is attached with the CPI-M.
Due to sustained protest led by Trinamool Congress supremo Banerjee over alleged forced land acquisition, automaker Tata Motors had to relocate the plant to Gujarat from Singur in 2008.
Following a prolonged labour impasse, port equipment handler Haldia Bulk Terminals (HBT) operating at Haldia port in East Midnapore had quit its operations.
Bhattacharjee also attacked the Banerjee government over "deteriorating" law and order and the rising cases of atrocities against women in the state.
"I won't say crime did not happen during our regime but now they are happening regularly and even in broad daylight. This is happening because most criminals enjoy patronage of the ruling party," he said.