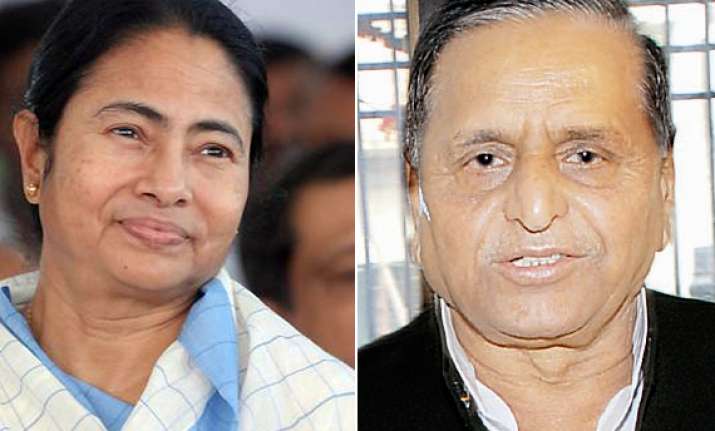 New Delhi, Jun 13: Samajwadi Party supremo Mulayam Singh Yadav today said his party will firm up its position on the issue of Presidential elections after holding discussions with Trinamool Congress chief Mamata Banerjee.  
"Mamata Banerjee had come to me yesterday. However, I will not disclose what we discussed," said Yadav, whose party's support will be crucial for election of the next President.  
He said he would reciprocate Banerjee's gesture by discussing the issue of Presidenial elections with her before his party decides on whom to support.  
Yadav's remarks came a day after Banerjee said that she would talk to the SP leader again after meeting Congress President Sonia Gandhi this evening on the issue of UPA's Presidential candidate.
On Jaswant Singh's meeting with him yesterday, Yadav said the BJP leader had discussed the President and Vice-President elections.
Meanwhile, sources in SP said the party leadership was inclined to support candidature of Finance Minister Pranab Mukherjee for the next President.
Yadav is understood to have told party MPs recently that he personally would prefer Mukherjee but a final decision could only be taken after Congress officially comes up with a name.