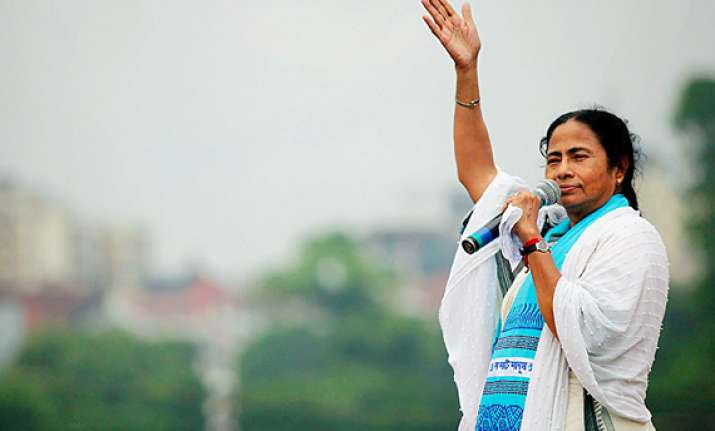 Guwahati:  West Bengal Chief Minister Mamata Banerjee today offered prayers at the Kamakhya Temple, the revered seat of Shakti, atop the Nilachal Hills here.
Banerjee, accompanied by former Union Minister Mukul Roy, arrived here this afternoon on a personal visit and was received at the Lokopriyo Gopinath Bordoloi International Airport by state members of the Trinamool Congress.
Banerjee drove straight to the Kamakhya Temple where she remained inside for nearly one and a half hours.
"I have had a long-standing wish to visit Ma Kamakhya and offer my obeisance to her. I consider myself extremely lucky that this wish of mine has been fulfilled today," the Chief Minister told reporters after coming out of the temple.
"I am on a personal visit and so will refrain from making any political comments," she said.
Banerjee further said that this was her second visit to the state and as the Railway minister she had sanctioned 22 new trains for Assam.
"I promise the people of Assam that I will again visit the state within the next few months and discuss various issues with you," she added.
She immediately left for Kolkata after offering her prayers.