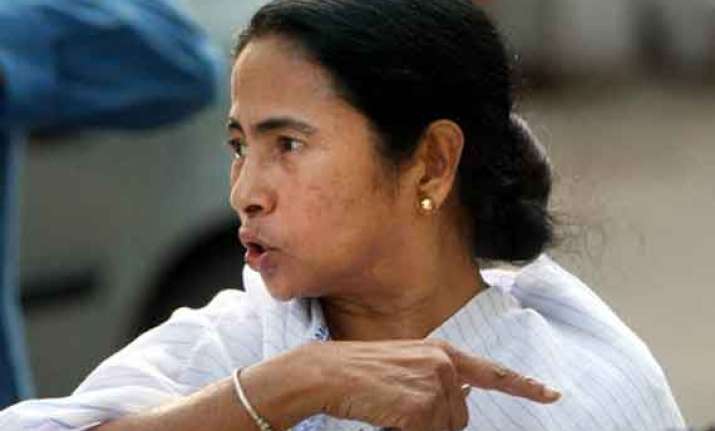 Kolkata: Defending sops for backward Muslims, West Bengal Chief Minister Mamata Banerjee today brushed aside allegations that her government was appeasing them ignoring the interests of Hindus.  
"Some are saying that we are only giving stress for (development) of the minorities and not for Hindus.
You should have the eyes to see the overall development," she said, adding that state government was also renovating the house of Swami Vivekananda.
Stating that she had heard questions being raised about the state government was giving sops to Muslims, she asked "Why shall I not do it? Certainly I will do it. I will do so for whoever is needy.
"If you want to develop a community another community needs to come forward. Some people only to try to create communal divide," she said.
"Our aim is to see that our brothers and sisters pursue their studies properly, receive training and get jobs.  
And, those who cannot get jobs, can start businesses by taking loans from the government," she said.  She was speaking at a state government programme for distribution of loans and scholarships and other benefits for minority welfare at the Netaji Indoor stadium here.  
Her government would not allow any attempt to divide Hindus and Muslims and create riots which would be strongly dealt with, she said.