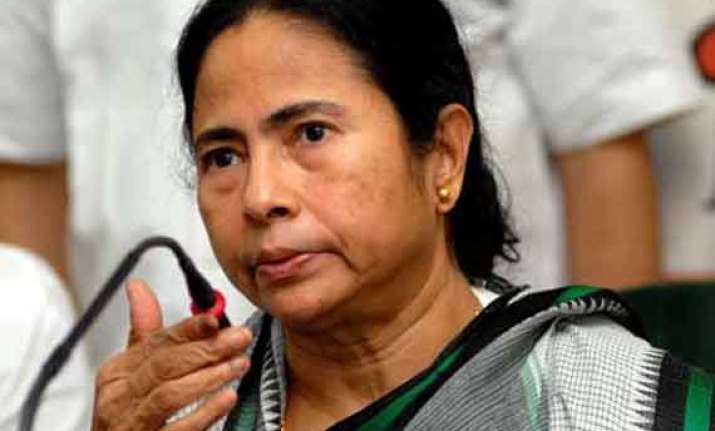 Krishnagar/Ranaghat (WB): West Bengal Chief Minister Mamata Banerjee today accused Narendra Modi of inciting violence in Assam and demanded his arrest for allegedly trying to instigate caste-based violence in West Bengal.
"He wants to cause caste-based violence. We are telling the Election Commission that he should be arrested and should not be allowed to campaign in the state," Banerjee said at an election rally here in Krishnagar.
"We will keep everyone close to our hearts - Hindus, Muslims, Bengalis and non-Bengalis. Let him touch a single one of them.
We will rock Delhi," she said while accusing the BJP of trying to spread the seeds of communalism.  
Without naming Modi, she said "Those who cause riots cannot become the leader of the nation.