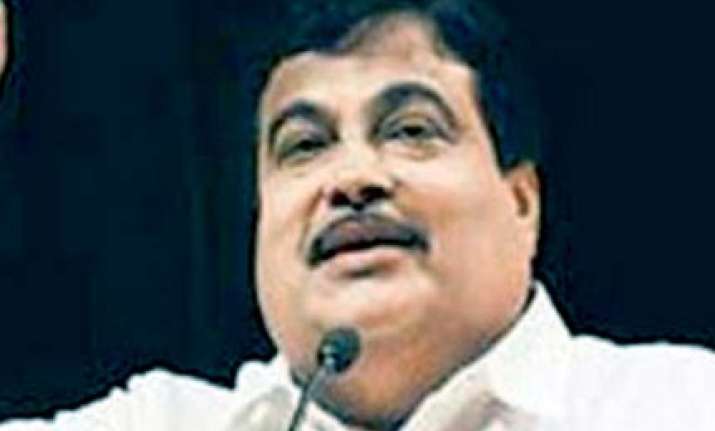 New Delhi: Launching a scathing attack on UPA government on the issue of rotting foodgrain, BJP President Nitin Gadkari on Tuesday  asked the Prime Minister to create a 'Cricket Ministry' to accommodate Agriculture Minister Sharad Pawar.
"The Prime Minister is a good person...he should set up Cricket Ministry and make Sharad Pawar in charge. He (Pawar) will also enjoy the work," Gadkari told reporters here. Pawar, who is also International Cricket Council President, has been accused by the party of spending more time dealing with the sport than Agriculture Ministry.
But Gadkari sidestepped questions on whether BJP will seek his resignation in the light of a Supreme Court order asking government to distribute foodgrains to the poor instead of allowing it to rot in godowns. "We do not answer (questions) on resignations as we are accused of politicising issues," the BJP leader said.  
He said the problem of rotting foodgrain was "100 per cent failure on part of the UPA and it was not limited to the Agriculture Ministry alone."
The BJP also demanded an early implementation of the SC directive and said the income limit for designating below poverty line (BPL) category should be increased from the present Rs 20,000 per annum to Rs one lakh per annum. "I pray to the Prime Minister to implement the SC order on distribution of foodgrain immedately," he added.  
Gadkari termed today's apex court clarification that its directive to the government to distribute foodgrain to the poor instead of allowing it to rot was an order and not a suggestion, a "slap" on the UPA government.  
"The Agriculture Minister while terming the SC directive as a mere suggestion had said that free distribution of foodgrain was not possible. But today, it clarified it was an order...any court order is binding on the government," he said. He said while Congress talks about eliminating poverty, "it is in fact eliminating the poor instead".  
Gadkari had recently sought information under RTI from the Food Corporation of India on the use of rotten foodgrain. "The application revealed that rotten grain is used for vermiculture and is also sold to distilleries for manufacture of alcohol at the rate of Rs two to Rs three per kg," he said.
In a bid to highlight the issue of rotting foodgrain, BJP today organised a photo exhibition -- 'A Tale of Criminal Wastage' -- which was inaugurated by Gadkari. PTI