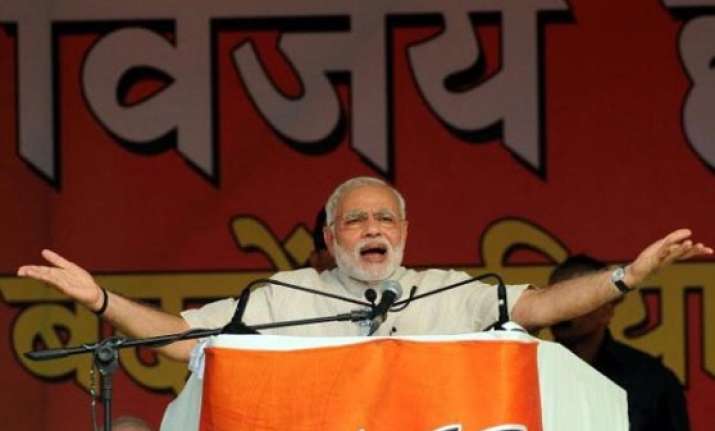 New Delhi: Prime Minister Narendra Modi is holding series of public meetings in Maharashtra and Haryana ahead of the assembly polls slated for October 15.
Today, the Prime Minister will hold election rallies in Brahmapuri in Chandrapur district, Dhamangaon in Amravati and Hingoli -- all in Vidarbha region.
On the other hand, Congress star campaigner Rahul Gandhi will also be visiting the state today to seek votes for party's candidates. As per the schedule, he will first arrive Wani in Yavatmal district before heading for Purandar in Pune.
Meanwhile, a survey carried out in Maharashtra ahead of the elections has given the BJP and allies 154 of the 288 seats.
Polling will be held in a single phase on October 15 in Maharashtra for all 288 assembly constituencies. Counting of votes will be done on October 19.