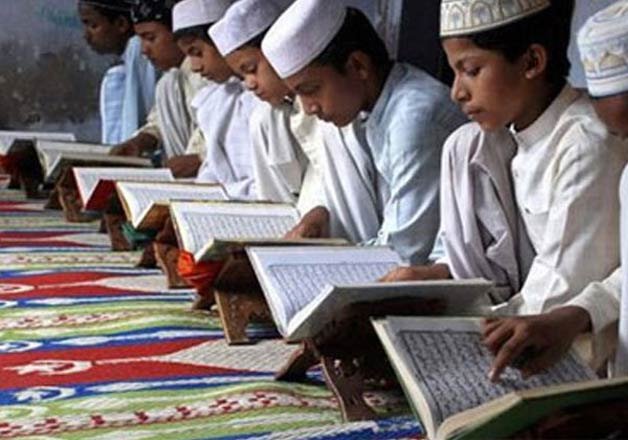 Kolkata: Rashtriya Swayamsevak Sangh (RSS) leaders are considering moving the Calcutta High Court against teachings in Madrasas.
RSS leaders claimed that Madrasas are teaching an 'incomplete history' of the nation that only begins with the Muslim period and omits the Vedic era and the age of emperor Ashoka altogether.
The outfit claimed that prominent lawyers have been consulted and a case could be filed in a week as the syllabus was a violation of the Constitution.
"We have collected books, syllabus and documents and have held meetings with advocates. Article 30 of the Constitution, which gives administrative independence to minority institutions does not say that such bifurcated history can be taught," a senior RSS leader was quoted as saying in a HT report.
"At secondary and higher secondary levels, where the certification is given, how can the syllabus omit ancient Indian history?" the leader added.
The West Bengal Board of Madrasa Education is an autonomous body under the state's minority affairs and madrasa education department with over 600 Islamic seminaries under it and nearly 500,000 students.
The state also has over 10,000 unrecognised Madrasas.
Recently, the Maharashtra government declare at least one lakh students in the state as 'out of school' children with announcing that Madrasas that do not offer Mathematics, Science and Social Studies will not be recognised as formal schools.