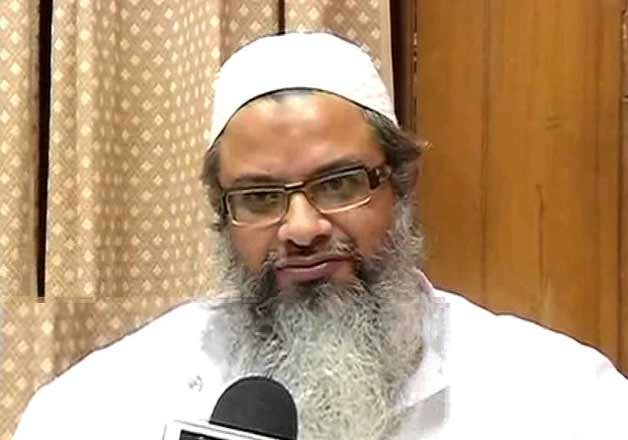 New Delhi: Well-known cleric and former MP Mahmood Madani has sought a 'fatwa' from Darul Uloom Deoband for 'defending Islam' in the face of right-wing Hindu campaigning under Prime Minister Narendra Modi's government.
Madani who heads a faction of Jamiat Ulama-e-Hind, a Muslim Organization with wide following, has sought the religious ruling from Darul Uloom that holds an influential seat of Sunni Islam in Uttar Pradesh.
Watch: Exclusive: Maulana Mahmood Madani speaks with India TV on Narendra Modi
Madani has plans to declare the ruling publicly on May 16, when Modi government will complete its one year of reign.
A Hindustan Times report suggests that on that day he will launch a yearlong campaign to implement the fatwa, which is still being deliberated upon. He will declare it before a large gathering of clerics at a rally in New Delhi on the stipulated day.
As per the report, the movement would focus on religious freedom, growing attacks on minorities, re-conversion programmes like 'Ghar Wapsi' and a general tougher climate under the Modi government.
Madani said, "After one year, the country will obviously demand answers. Religious freedom is linked to the honour of this country. If you can't secure places of worship of whichever community, you can't secure the country".
In past, such an institution to examine freedom of Indian Muslims has never been called. Though Fatwa is unlikely to be a radical one and in any case not binding, Madani's move has come as a surprise-cum-intrigue factor for its confusing political signals.
In past, Modi appointed Madani to a national panel headed by himself to commemorate the 125th birth anniversary of Jawaharlal Nehru.
In the run-up to the Lok Sabha elections last year, Madani took on avowed secular parties for "holding Muslims to ransom" by constantly citing the BJP as a threat.