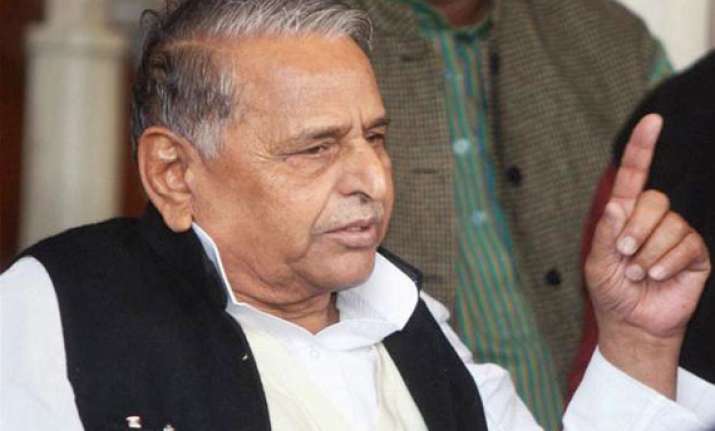 Gorakhpur: Samajwadi Party supremo Mulayam Singh Yadav today said the next Lok Sabha election would be a direct fight between SP and BJP in Uttar Pradesh, and third front would form the government at the Centre.
"Third Front would get majority and SP would be its biggest ally," Yadav said while addressing his 'Desh Bachao, Desh Banao' rally here.
He said that there were 80 seats in UP and by winning 50 seats it would emerge strongest as no other state has so many seats.
"BSP repeatedly demand that SP government in Uttar Pradesh should be dismissed. It is not even in the discussion.Remember this, the contest would be between SP and BJP," Yadav said.
"If anyone can fight against communal forces, it's only SP and it has done so even in the elections," he added.
The SP supremo alleged that opposition parties were scared with the popularity of SP and therefore they were attacking it.