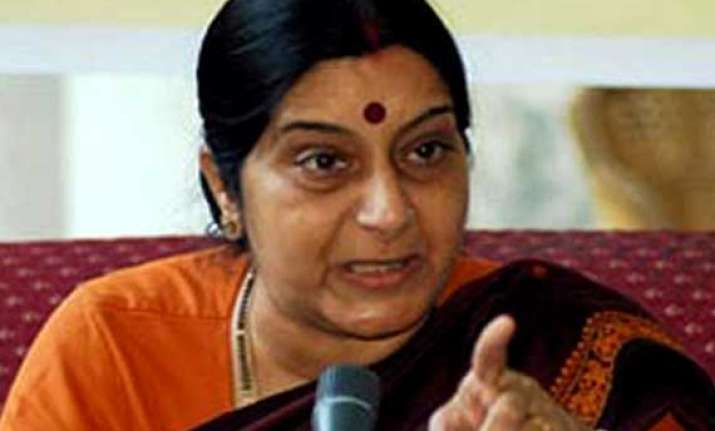 New Delhi: Leader of Opposition in Lok Sabha Sushma Swaraj today lashed out at the government for sneaking in the introduction of Telangana Bill and "stage managing" the pepper spray incident to ensure there is no debate on the bill.
Speaking to reporters, Sushma Swaraj, who was present inside the House, when Home Minister Sushil Shinde introduced the Telangana bill, said, "Today all boundaries were transgressed. Even before the House met at noon, the Congress members were engaged in scuffle.
"There was no mention of Telangana Bill in today's list of business. Nor was the supplementary list of business given to us.
"Normally at 12 noon, papers are laid on the table of the House. This takes at least 10 to 15 minutes. But today, the Speaker called on the Home Minister to introduce the Telangana Bill and put the bill to vote.